Nothing touches the heart like music.
Music Festival Songs to Practice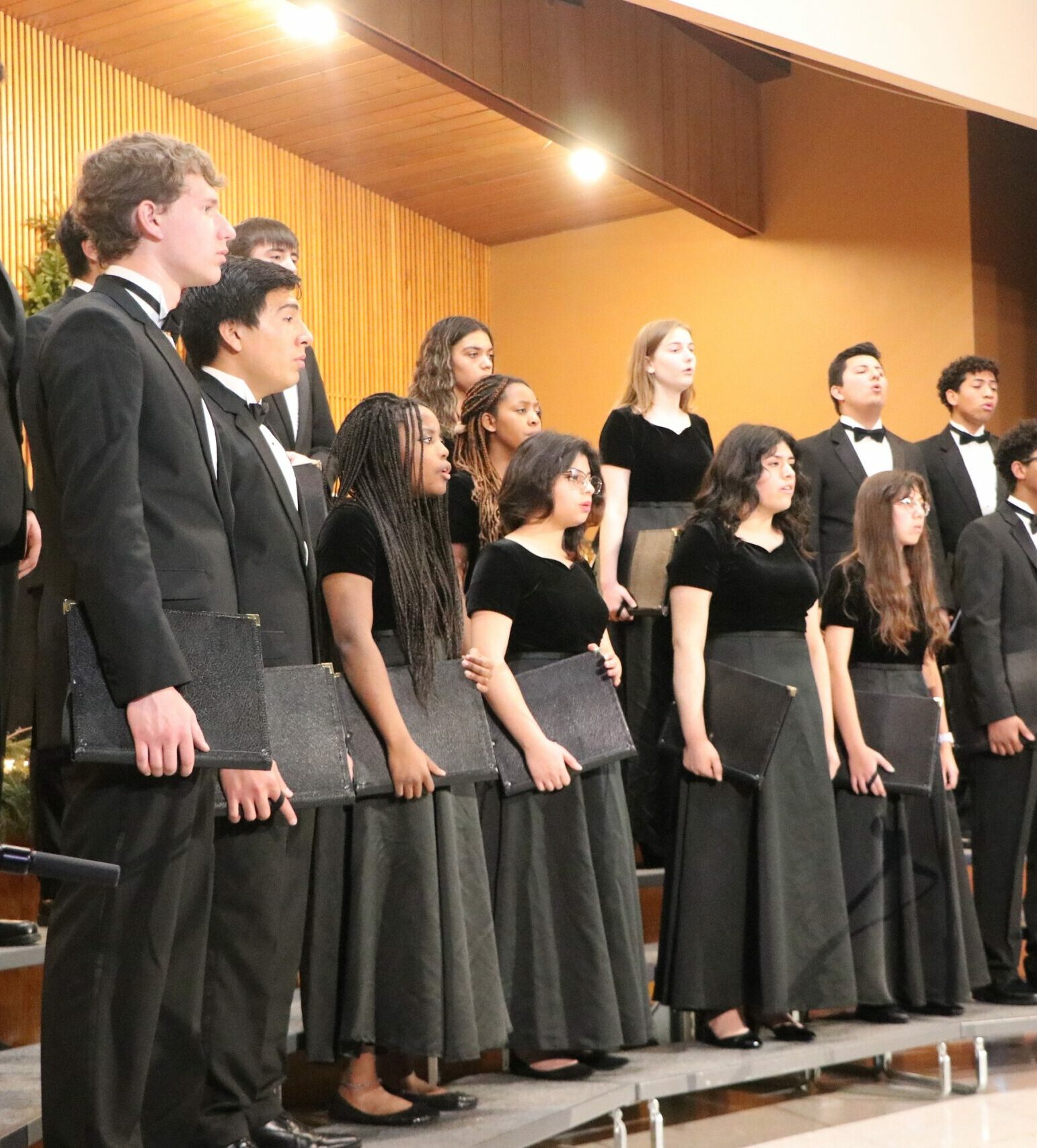 Is music in your blood? Try out for the Choralaires, our select vocal group with a reputation of excellence since 1953.  In addition to singing with the chorale each month at our local church, you'll have the opportunity to tour Wisconsin and Northern Illinois singing God's praises at churches and schools.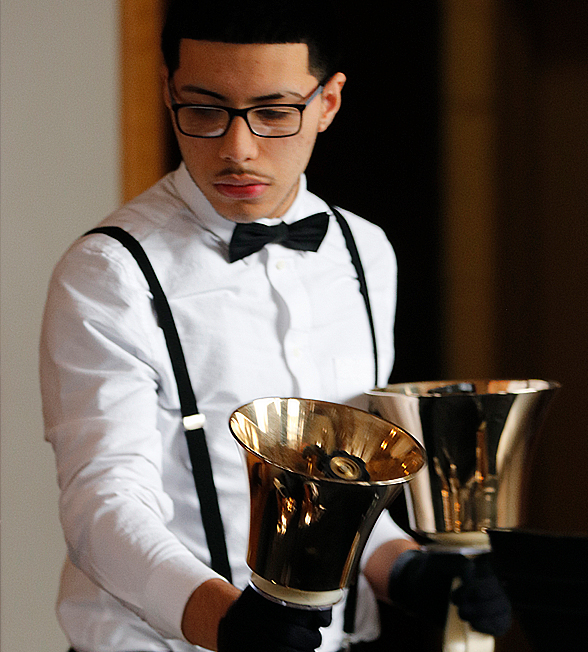 It's all in the wrist! Join Bellissimi Cerchi (Latin for "beautiful circles"), touring handbell choir, and become highly skilled at ringing both English handbells and chimes as well as advanced sight reading.  Each year, you'll tour Wisconsin and northern Illinois making God's praises ring in churches and schools. You'll also get to  participate in the annual RingFest in Toldeo, Ohio.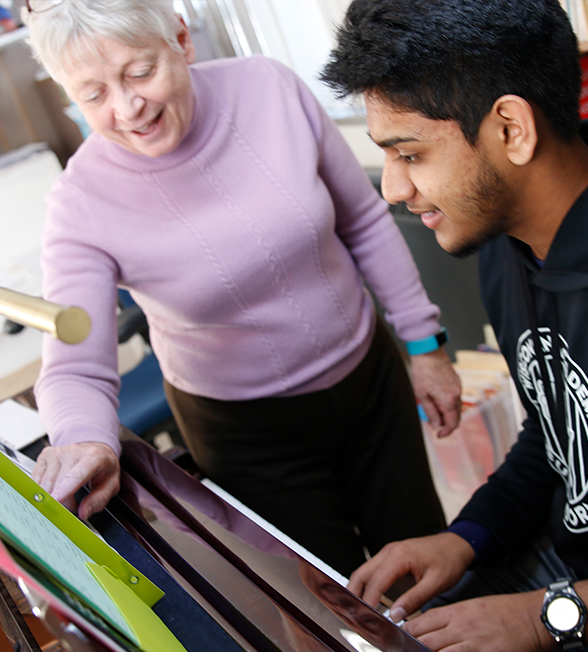 Individual Lessons

Practice, practice, practice! Discover a new passion, or hone your skills with individual music lessons. Weekly lessons are offered in piano and voice.

"Let there be singing in the school, and the pupils will be drawn closer to God, to their teachers, and to one another." – Ed. 168
Greg Edge
Sabbath evening we were blessed with a special Hallowed Moments concert entitled "Alleluias and Meditations." The Sinfonia, Choralaires, and Wisconsin Academy Chorale, conducted by Mr. Rasmussen, and the Handbells, conducted by Mrs. Rasmusen, presented [...]
Greg Edge
Often on Friday evenings after vespers we gather around the piano and sing together. Mr. Rasmussen plays the piano. Sometimes students join on their instruments. We sing our favorites from the hymnal - "O [...]
Greg Edge
The women in the dorm are excited about their new piano, generously donated by Bonie Anderson from Madison. Mrs. Anderson is mother of Barbara Anderson Koston. She was very happy knowing that her piano [...]